Waco, TX
Situated on the Brazos River, about halfway between Austin and Dallas sits Waco, TX. With a population of approximately 136,436, Waco is the county seat for McLennan County. Waco gets its name from the indigenous people who lived along the Brazos for thousands of years. The Wichita Indian tribe known as the "Waco" (or Hueco in Spanish), occupied what is now present-day Waco.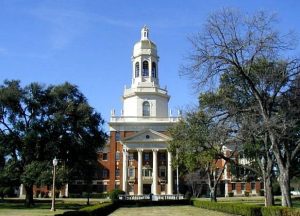 If you're planning to visit Waco, there are many attractions to check out in the City and enough activities to keep you busy for days. The Cameron Park Zoo features over 1,700 animals from all over the world, and Cameron Park itself is great for a mountain bike ride or a hike. Cottonwood Creek Golf course is considered one of the best city golf courses in Texas. You can also take a look at the Texas Ranger Hall of Fame & Museum and the Waco Mammoth National Monument.
Shopping in Waco is great in the downtown area. You can walk through the historic and cultural district between Austin and Elm Avenues. A historic suspension bridge from 1870 stretches across the Brazos River. You'll encounter Magnolia Market, wonderful antique stores, and some great local finds.
Auto Shipping Services
Do you need your vehicle to or from Waco? Austin Car Transport will help you with all your car shipping needs!
Austin Car Transport is one of the leaders in the car shipping company industry. We always provide customers quick, quality services. We can get your car wherever it needs to go! This means that we are able to ship many types of vehicles all across the United States!
Furthermore, Austin Car Transport offers a range of services and transport options for your vehicles. If you moving homes, or even relocating your business in or away from Waco, we can help you.
If you need your vehicles shipped as soon as possible, we offer Expedited transport. We also offer Door-to-Door shipping, and even military vehicle shipping. Anything you need, we can provide! It is our goal to give customers the greatest possible prices and services.
If you are unsure of which type of service you need, contact us. Our skilled and knowledgeable agents will answer your questions. They will help you find the best services for your individual needs.
Explore our website for more information, or fill out our form for a free quote! You can also call directly at (737) 218-6465. Thank you for your interest in Austin Car Transport. We hope to ship your vehicle soon!